Rates & Insurance
Nutrition Counseling/Metabolic Assessment Rates

Initial Comprehensive Nutrition Assessments:

$395 Eating Disorder Intake: Complete ED Metabolic Assessment w/EDI-3 (2-hour appt)
$225 Non-Eating Disorder; Complete Metabolic Assessment (90 minute appointment)

Routine follow-up appointments:

$ 100 per 50-60 minute session
$ 75 per 25-30 minute session

Insurance (for clients who wish to seek insurance reimbursement):

Nutrition counseling is often not covered in full or in part by many health insurance companies. Because of this, clients are asked to pay for appointments at the time of service and often keep billing information on file in case of late-cancellation or missed appointment fees. I am happy to provide a printed invoice of services paid for out-of-pocket to submit to insurance plans, HSA and/or FLEX health spending plans for client reimbursement.

Feel free to contact your insurance customer service line and check your coverage carefully by asking the following questions:
Do I have nutrition counseling benefits? With an "out-of-network registered dietitian"? If so, what is my co-pay?
What is my deductible and has it been met?
How many nutrition counseling sessions per year does my health insurance cover?
What is the coverage amount per nutrition counseling session?
Is approval required from my primary care physician?

Because I am a nutrition therapist/registered dietitian (RDN), the in-depth work we do together often takes longer than insurance approved "2 or 4 sessions per year" and this limiting-provision can hamper healing and recovery. Routine follow-up rates are kept reasonable and seldom increase so that ongoing, effective care is affordable and is safely continued vs. abruptly cut-off by policy decisions that may not align with your needs.

Payment

At the time of service: Cash, check and major credit cards
Visa, MasterCard, AMEX and Discover accepted for payment.
PayPal also can be used through this website ("Make a Payment").

FLEX participants can secure a "letter of medical necessity" from their primary care physician and can then submit invoice to employer FLEX plan for reimbursement.
Cancellation Policy

Because there is often a wait-list for others wanting an appointment, please cancel or reschedule any appointment conflicts at least 24 hours ahead of time.

Late Cancel Fee: < 24 hrs = $75 (Mon-Thurs)
-- scheduled Sunday appointment changes need to be made by
noon on Thursday or the LC fee applies.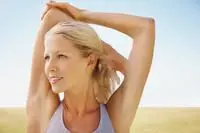 No-Show Fee/or repetitive late cancels: 100% of scheduled missed appointment fee


Schedule Online

Feel free to request and/or schedule an appointment here.
---
Office Hours/By Appointment:

Monday thru Friday and some Sundays by appointment.

Evenings available by appointment only, currently Monday or Thursday nights.

Questions? Please for further information.