Matthias Rowe
"You learn a lot about someone when you share a meal together"
- Anthony Bourdain
---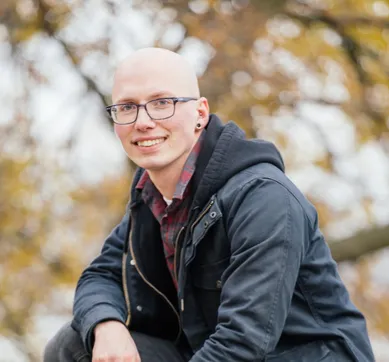 Matthias is the newest addition to our team here at INWS.
After being classically trained in the Culinary Arts at MATC, and nearly 10 years of experience within the restaurant industry, Matthias has accrued a wide array of knowledge and skill. From starting in the food industry as an entry level butcher, to working with some of Madison's top chefs, Matthias has a deep love for food and what it can represent, both culturally and personally. His philosophy on food is that it can be just as nourishing to the soul as it is to the body. He sees what we are doing as a natural next step in his own personal journey, which is why he has come to work with us at INWS.
His passion for food stems from his childhood caretaker, an immigrant woman from Nazareth, named Sallymay Shurrush (affectionately known as Mimi). She taught him that food at its core, means culture, nourishment, and love. He carries that believe with him today and his teachings and practices will reflect that in kind.
Matthias has a high level of emotional intelligence that makes him extremely effective at navigating peoples' emotions and traumas. So, naturally, we think he's a perfect fit for our vision here at INWS. He is currently pursuing a certification as an Eating Disorder Recovery Coach.
As an active member within his community, Matthias has a deep compassion for all walks of life. He works, in his free time, as an organizer for marginalized and intersectional groups all over Madison. His deep acceptance of people and non-judgmental attitude are a welcome fit for our team. We look forward to seeing what he can add to both INWS, as well as your experience here with us.
The nicest thing we can do for someone we care about is share a meal with them.
Food doesn't have to be complicated to be incredible.
The deepest understanding of a person's culture, is in their food.